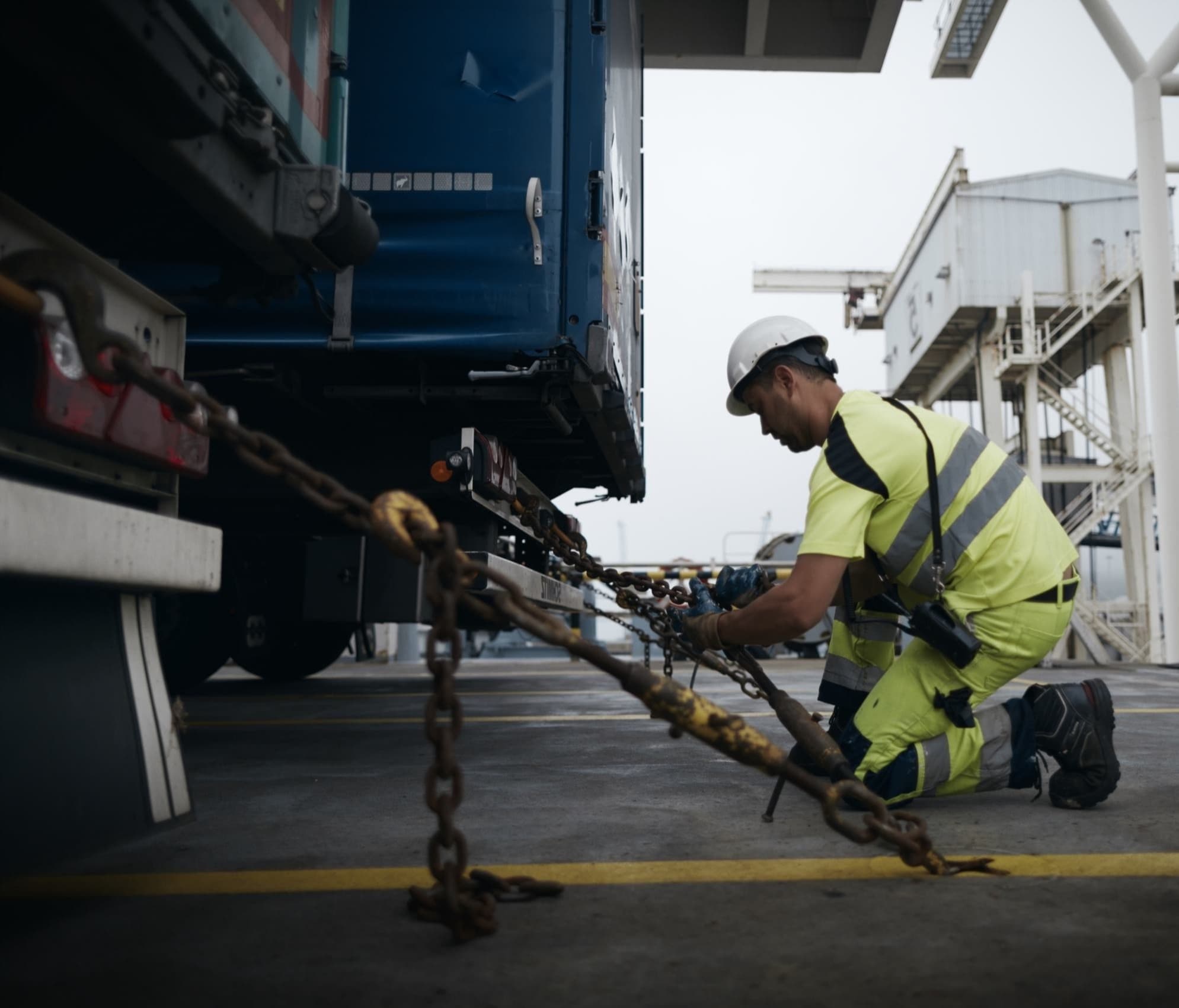 Equipment designed for your needs
We offer tailor-made automotive transport solutions for tractors, trucks, busses, chassis, and construction equipment.

Benefit from our asset-based 3PL solutions, including own vessels, trains, trailers, terminals, containers, and swap bodies.

We have modern vessels with hanging car decks.

Our box trailers all use digital on-board tracking for added security (TAPA certified).

Our pre-inspection delivery (PDI) facilities help your automotive cargo leave the terminal in the best condition.

We have designed trailer fleets with anti-slash curtains.