JUBILEE SEAWAYS IS OFFICIALLY AMAZING!
On August 17, DFDS revealed the World's Largest LEGO ship during naming ceremonies in Copenhagen. Guinness World Records was on hand to confirm that at 12.035 meters, it was a new world record!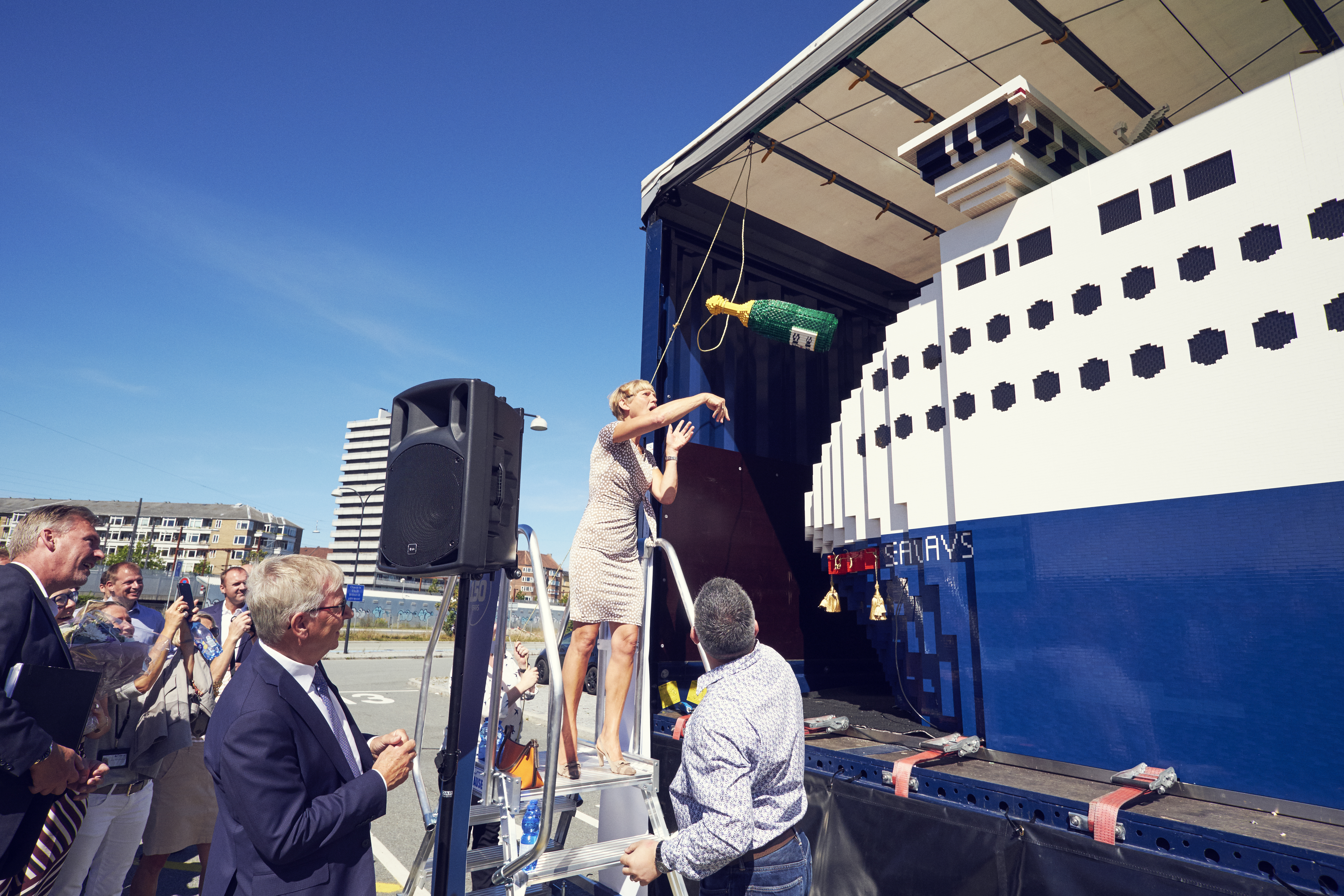 On August 17, 2016, before an audience of employees and friends of DFDS, at the DFDS Terminal in Copenhagen, Lauritzen Fund Director Inge Grønvold christened the latest member of the DFDS fleet, Jubilee Seaways. At the same event, an adjudicator from Guinness World Records was on hand to confirm that the ship, which is built of more than 1 million LEGO bricks, at 12.035 meters, was indeed a new world record for Largest LEGO Ship!
The ship was built over the summer by all the employees of DFDS - 7000 employees in 70 locations in 21 countries contributed to the project. The bricks they built were sent to Edinburgh, where the ship was assembled by professional LEGO artist Warren Elsmore and his team of LEGO master LEGO builders. When finished, the ship was shipped, using DFDS' own network, of course, from Edinburgh via road to Immingham, where it was sailed to Esbjerg and then shipped on via road to Copenhagen. Luckily, we built it onto one of our own DFDS trailers for easy transport!
The ship is on a grand tour of DFDS Terminals and offices all summer and winter until its scheduled journey ends at LEGO World in Copenhagen in February 2017. After that, we will have to wait to and see where it will end up. Keep an eye on the DFDS Group Facebook page for the latest information on where you can see the ship.
Related news